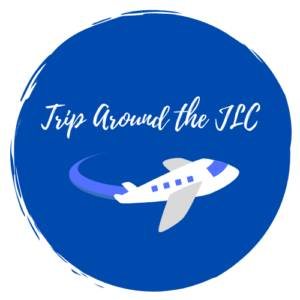 In honor of Founder's Day, we are introducing a new Member Experience Program to enable each member to make an impact in the community, meet other members, and get engaged in new and different parts of the League.
Have you ever heard someone (or yourself) say…
I don't really know what Advocacy does.

I only know people on my Community committee.

I want to get involved in other parts of the League but don't know how to.
Well, let's take a tour of everything the JLC has to offer!
During the 21 days from today through Giving Tuesday (12/1) we encourage you to plan and take your own tour of the JLC by participating in events and activities across the League.
Choose your own adventure by completing one event or activity to earn your Passport Stamp for each highlighted Council.
How does it work?
Donate, participate, and attend events

Give yourself a stamp for each activity 

Document your participation and share on social media (don't forget to tag us and use #jlchicago)

Send your final passport and photo documentation to

JLCactivemember@gmail.com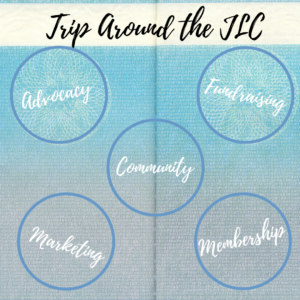 Members who receive all five passport stamps will not only receive one elective credit (in addition to the elective and fundraising credits received for individual activities) but also new membership connections and feel-good vibes from helping out the City of Chicago.
Advocacy
Each day has a small advocacy activity option members can complete as part of the challenge.
Check out the 21-Day Advocacy Challenge Blog here!
Community
Participate in a service project.
Here is a list of upcoming service projects. Check the Digital Cheetah calendar for more details and to sign up for these opportunities.
Lincoln Park Zoo
LPCS Dinner (Sedgwick location)
Ravenswood Kitchen
The Night Ministry: Saturday Service
Sheridan Distribution Crew: Lakeview Pantry
Share our Spare
Greater Chicago Food Depository
Sarah's Circle Dinner
LPCS Breakfast (Sedgwick location)
LPCS Dinner (Sedgwick location)
Ravenswood Market Pantry
Basket Brigade
Center for Enriched Living
Cradles to Crayons Winter Drive
Night Ministry Winter Drive

Fund Development & Fundraising 
Participate in Rush for 100 or host a Facebook campaign. Rush for 100 benefits the Annual Fund which is the most significant form of funding for the JLC (especially during the pandemic).  Rush for 100  funds our community projects, training activities, and advocacy initiatives. 
Marketing
Follow all of the JLC's social media platforms (Facebook, Instagram, and LinkedIn).
Membership
Post about a Prospective Members Session on at least one of your social media pages.
Upcoming PMIS Sessions:
Saturday, December 5 • Virtual Prospective Member Information Session
Wednesday, December 9 • Virtual Prospective Member Information Session
Tuesday, December 15 • Virtual Prospective Member Information Session