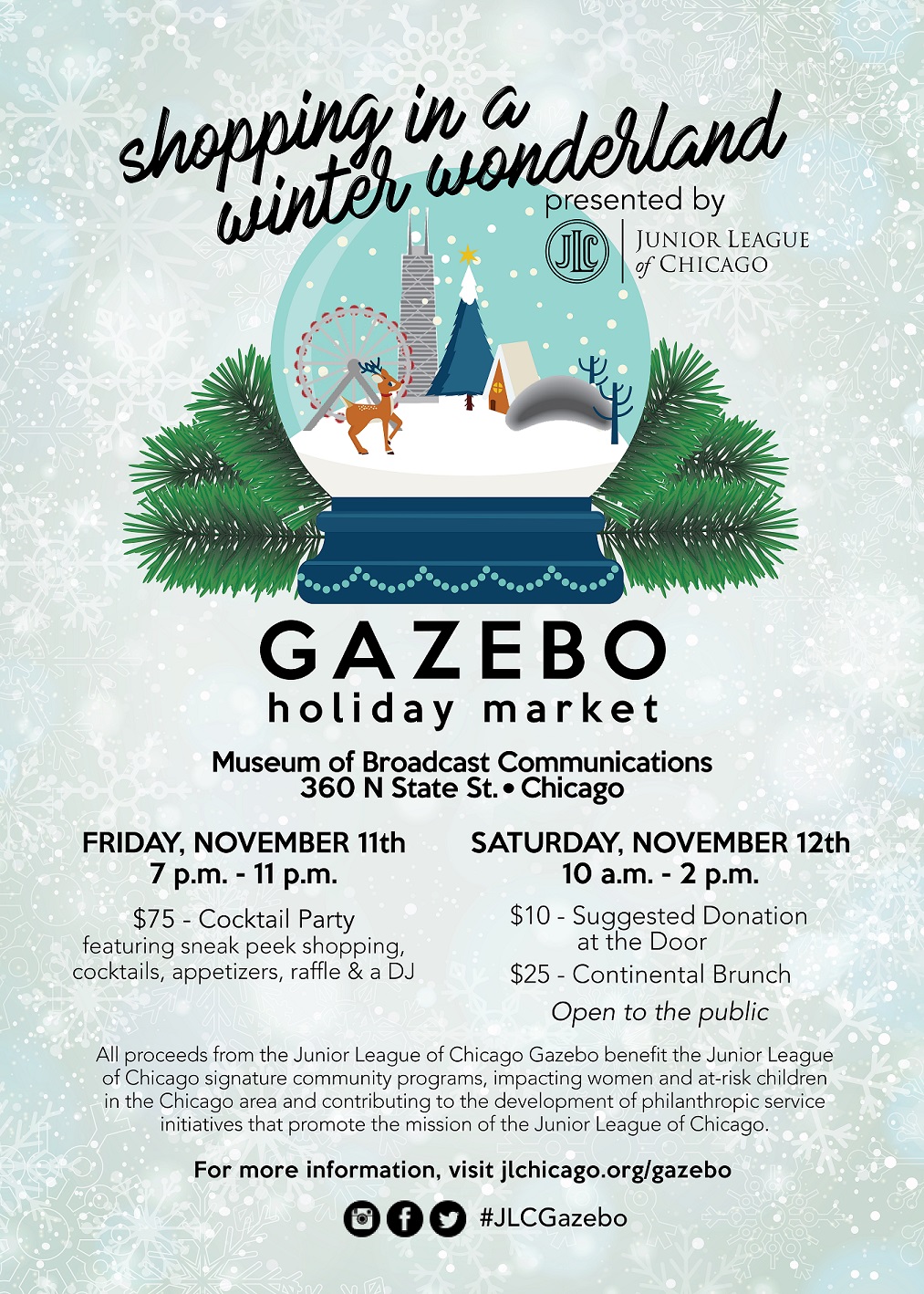 The JLC Presents Gazebo Holiday Market 
Immerse yourself in the unique shopping experience.
The Holiday Market has fabulous fashions, delectable foods, exciting entertainment, and a multitude of special events all to benefit our community programs. This shopping event features more than 60 specialty merchants from across the country offering unique gift items. 
You can feel good knowing that your support of Junior League of Chicago fundraiser will make a direct impact on the Chicago-land communities.
EVENT DATES:  November 11-12, 2016
LOCATION:  Museum of Broadcast Communications 360 N. State St. Chicago, IL 60654
Join our Facebook Event

---
The Schedule of the Holiday Market is as followed:
Holiday Market Preview Party
Friday, November 11 from 7:00pm-11:00pm
Get a sneak peak of the market. Enjoy cocktails and appetizers as you shop around.
Also, enjoy our fabulous raffle with entertainment from our DJ.
Tickets on sale for $75.00
Saturday, November 12 from 10:00am-2:00pm
Start your Christmas shopping at our Gazebo Holiday Market.
Enjoy a delicious brunch buffet and shop around for gifts!
Tickets on sale for $25.00
 
---
2016 Vendor Application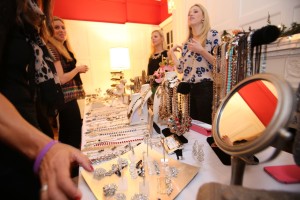 Vendor Application now available.
There is a three-step process to apply to the Gazebo Holiday Market, and all three steps must be completed to consider your application submitted:
2. Pay your booth fee booth price increase on 9/30 * Please pay online
3. E-mail and/or mail products photographs and items
Feel free to contact us with questions at gazebo@jlchicago.org
Interested in sponsoring Gazebo?
We'd love to work with you!
Questions? Please email us: jlchq@jlchicago.org