Diversity, Equity & Inclusion (DE&I)
The Junior League of Chicago is committed to building better communities and Diversity, Equity & Inclusion (DE&I) is at the core of our work. Our vision is to instill diversity, equity and inclusion into everything we do to continue to serve the JLC and our community.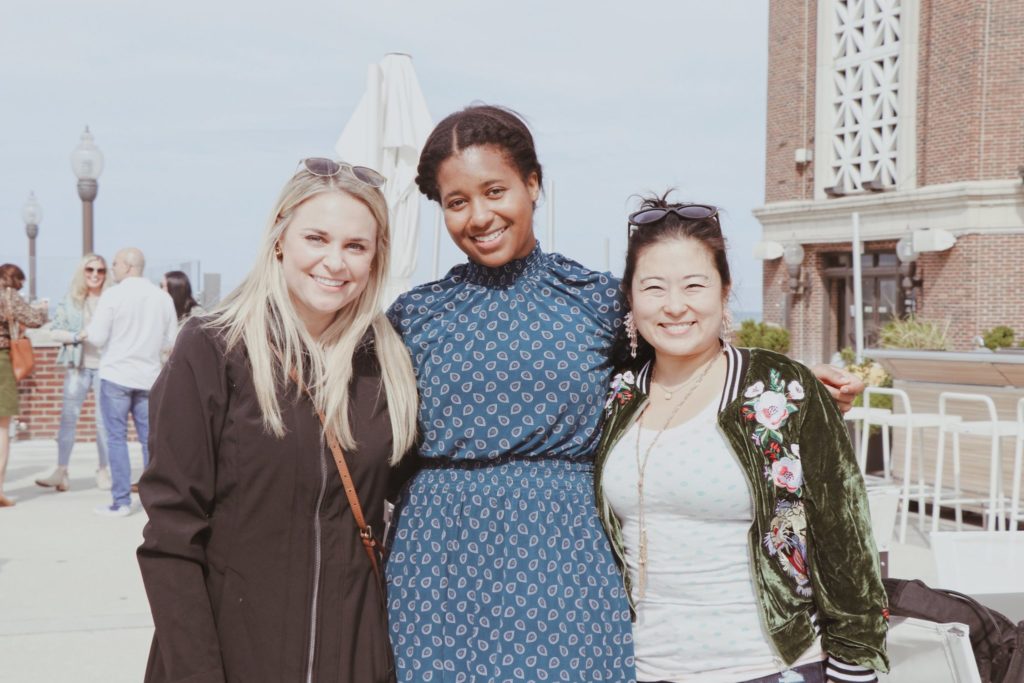 Our Current Diversity and Inclusion Initiatives
This year, the committee is working hard to continue education for the Junior League of Chicago membership on issues facing marginalized communities. This training includes:
Resources provided in our weekly Connections email
Virtual Town Hall Series including panel discussions on allyship, intersectional feminism, microaggressions and white privilege
Partnership initiatives for implicit bias training
The committee also continues to provide diverse programming with our annual Winter Fest event and our new anti-racism book club.
Our Beliefs About Diversity and Inclusion
Racism is a nationwide, systemic issue and we must address the profound discrimination in our society head-onto bring about real and meaningful change. We must continue to educate ourselves and others, continue to engage in conversations and continue to listen and learn from one another.
We must work to dismantle systemic racism and build an anti-racist multicultural diverse society. We are stronger together when we live our values of diversity, inclusion, equity, community, and respect.
The mission of the JLC is to improve the community through effective action and now is the time to come together to serve as an ally for justice. Through our work, we intend to make the JLC a more welcoming organization. 
Our Commitment to Change
Our League's commitment to diversity, equity, and inclusion is as important as ever. We launched a permanent Diversity and Inclusion Committee to help us ask the hard questions and examine how we can model inclusion in everything we do, how we can attract and retain the most diverse group of women leaders, and how we can unpack and tear down our own unconscious biases.
The Junior League of Chicago will continue to be grounded in an authentic and abiding commitment to diversity, equity, and inclusion and guided by our shared values of respect, service, and leadership. We are catalysts for lasting community change, and our work and attention at this time are desperately needed.
For more information on how you can be involved in these efforts, please reach out to our DE&I Leadership, Colleen Carrillo and Damaris Aquino.
Recommended Resources for Continued Learning