Celebrating 110 years of the Junior League of Chicago: Part 1
110 Years of the JLC – The Countdown Begins
The Junior League of Chicago was founded in 1912 by Lucy McCormick Blair Linn with the focus of bringing young women together to effectively address social issues in the city, bring about positive change, and to set an example for others about the importance of civic welfare.
Since that time, so much has changed but yet, a lot has remained the same. The organization has grown, evolved, and continued to support women and children in need across our great city while maintaining a true sense of purpose and advocacy. This year will be a year of celebration, commemoration, and excitement: it's the 109th year of the Junior League of Chicago and will serve as a countdown to an even bigger milestone–110 years of service. 
As our organization reaches this grand mark, there is much to celebrate in terms of accomplishments, which also includes the real change we have and will continue to advocate for. Our history as an organization–a powerful, committed, and strong group of women–is the center of who we truly are.
How Did We Get Here?
Over the course of 2022 we will be reflecting back on just that sentiment. We welcome you to follow along as we discuss our founding, exciting moments in our history, and the change we helped cultivate from our corner of Burton and Astor Street.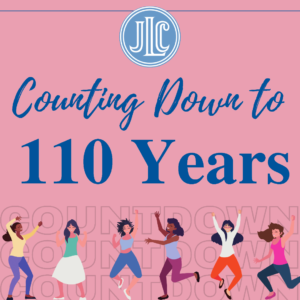 Learn more about the great work the Junior League of Chicago has done to date in our follow-up posts focused on the 1910s-1940s, 1940-1960s, and 1970s-2000s.