Junior League of Chicago Announces New President, Ruth Gallagher Nelson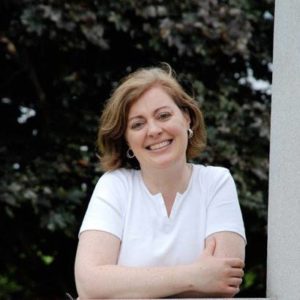 CHICAGO – August 22, 2016 – The Board of Directors of the Junior League of Chicago (JLC) has named Ruth Gallagher Nelson as its next President, effective June 1, 2016. Gallagher Nelson has been in leadership roles with the JLC since joining in 1989, holding positions such as Interim Director, Current Issues Director, Community Vice President, and Sustainer Vice President. She received the Starburst Award in 2001 and the Outstanding Sustainer Award in 2015.
"We look forward to Ruth's leadership in her two year term as JLC President," said Mary Ann Lillie, JLC Operations Director. "Her professional and volunteer experience with organizations throughout the city will be invaluable to the League as it embarks on its second century serving the women and children of Chicagoland. "
Gallagher Nelson succeeds Ann Brinkman Carstensen, who has been the President of the JLC since 2014.
During her tenure as JLC President, Ruth will chair the Board of Directors and Executive Committee and serve as the League's Chief Executive Officer. The new position strengthens Gallagher Nelson's existing commitment to the
Chicagoland community, where she has been a resident for the past 27 years. Gallagher Nelson grew up in Omaha, Nebraska and received a bachelor's degree in sociology from the University of Iowa. She also holds a certificate in strategic leadership from Loyola University of Chicago.
Gallagher Nelson's professional experience spans the nonprofit sector over her longstanding career. Before becoming an independent strategy and operations consultant, Gallagher Nelson served as Coordinator of Extension for Alpha Phi International Fraternity, Marketing Coordinator for Feeding America, and Associate Director of SmithBucklin. She speaks regularly on board development, leadership, and project management.
Currently, Gallagher Nelson volunteers in various capacities for Alpha Phi International Fraternity including recently serving as chair of the International Nominating Committee, the National Panhellenic Conference as a second alternate delegate for Alpha Phi, North Lawndale College Prep as a senior project mentor, and as a member of many Chicagoland organizations such as the Chicago Architecture Foundation and Chicago Ideas Week.