Our Commitment to Community
Junior League of Chicago members are passionate about giving back to their community. Throughout the year, members participate in a variety of events throughout the city of Chicago, and, in the wake of the COVID-19, continue to serve virtually and while practicing social distancing.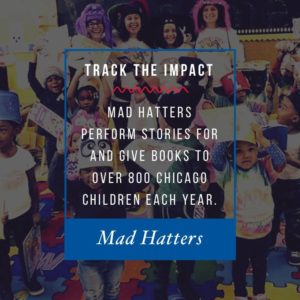 Whether it's performing story time for children through the Mad Hatters program or teaching about healthy eating as part of our work with Kids In The Kitchen, the Junior League of Chicago members are out and about year round!
You can learn more about our programming in the community on our Community Projects page.