The Little Black Dress Initiative (LBDI) 2021
presented by The Junior League of Chicago
Thank you to those that participated in the Little Black Dress Initiative (#LBDI) week-long fundraising campaign to leverage the power of social media to bring awareness to critical community issues and Junior League of Chicago initiatives.
Participants wore the same little black dress (or any all-black outfit) all week to spark conversation. This year was the first that The Junior League of Chicago will formally participate in the national campaign. In alignment with our Signature Issues, the JLC's participation focused on combatting human trafficking in and around the Chicagoland area.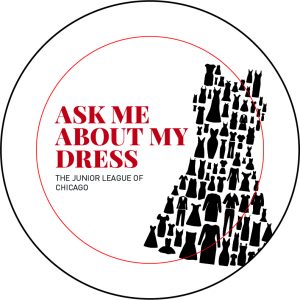 Why focus on human trafficking? 
Human trafficking is one of the critical issues that falls under the JLC's Violence Prevention and Awareness Signature Issue. Human trafficking is a global concern, but is especially prominent in Chicago because O'Hare International Airport is the world's fourth-busiest, and the city is in close proximity to the interstate system. These factors create a conducive environment to bring victims into Illinois and transfer them to other cities and states. This makes it difficult for authorities to enforce anti-trafficking measures and rescue victims. As a result, Chicago has the third-highest levels of human trafficking in the country.
Impact
Participants had the opportunity to engage their networks to create change related to an issue critical to our community.
---
Started by the Junior League of London in 2014, dozens of Junior Leagues have replicated the Little Black Dress Initiative in their own communities. Learn more about this national, AJLI Association-wide program.