The Little Black Dress Initiative (LBDI) 2021
presented by The Junior League of Chicago
The Little Black Dress Initiative (#LBDI) is a week-long fundraising campaign that leverages the power of social media to bring awareness to critical community issues and Junior League of Chicago initiatives.
Participants wear the same little black dress (or any all-black outfit) all week to spark conversation. This year is the first that The Junior League of Chicago will formally participate in the national campaign. In alignment with our Signature Issues, the JLC's participation will highlight our focus on combatting human trafficking in and around the Chicagoland area.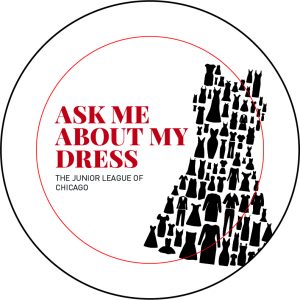 When will LBDI Occur?:
From Monday, May 10th through Friday, May 14th we will to harness the power of our 1,000+ JLC members, as well as other friends and supporters, to raise funds and increase awareness for critical community issues like community issues like Human Trafficking.
Why are we focusing on human trafficking? 
Human trafficking is one of the critical issues that falls under the JLC's Violence Prevention and Awareness Signature Issue. Human trafficking is a global concern, but is especially prominent in Chicago because O'Hare International Airport is the world's fourth-busiest, and the city is in close proximity to the interstate system. These factors create a conducive environment to bring victims into Illinois and transfer them to other cities and states. This makes it difficult for authorities to enforce anti-trafficking measures and rescue victims. As a result, Chicago has the third-highest levels of human trafficking in the country.
How LBDI Works:
LBDI Champions (JLC members + supporters participating in the initiative) will wear the same black dress, outfit, or blouse for five (5) consecutive days. By wearing a button or virtual background that reads "Ask Me About My Dress,"JLC members invite dialogue among colleagues, friends, and strangers to raise awareness about Human Trafficking and other critical JLC-focused issue areas in and around Chicagoland. 
How to Participate:
We encourage ALL JLC members and supporters to participate in LBDI week and host a fundraiser on their social channels the week of May 10-14! You can post on social media and invite your personal networks to donate to your dedicated fundraising page (hosted via Peer 2 Peer/OneCause). Click here to sign up!
If you choose not to participate via a dedicated fundraising page, you can still get involved! During LBDI week, consider:
Following the JLC on Facebook,  Instagram and LinkedIn — and like, comment, and share our posts with your friends and family
Donating via the Peer 2 Peer/OneCause page of another League member Check back soon for details!

Attending

 a virtual LBDI panel discussion or workshop during the week of the campaign Monday, May 10th through Friday, May 14th Check back soon for details!
Your Impact
By participating, you'll have the opportunity to engage your network to create change related to an issue critical to our community, as well as make your network aware of the great work you are doing in support of the JLC. Before LBDI week begins, you'll receive training that will help you:
Speak about the issue with competency and sensitivity
Set a realistic fundraising goal
Set up online fundraising page
Confidently make the ask for donations
For immediate questions, Contact Chairs Blaire and Jordan.
Started by the Junior League of London in 2014, dozens of Junior Leagues have replicated the Little Black Dress Initiative in their own communities. Learn more about this national, AJLI Association-wide program.