Thank you for your interest in Junior League of Chicago
Individual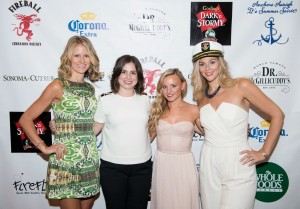 and corporate sponsorships are crucial to the funding and realization of the Junior League of Chicago's charitable initiatives. With a reputation of excellence, the Junior League of Chicago is an attractive partner for corporate sponsors. We offer unique opportunities aimed at connecting sponsors with not only our 1,000+ volunteers, but also the larger Chicago community.
Corporate sponsors are an incredibly important element in the work The Junior League is able to do. Through a sponsorship or partnership with The Junior League, a company has an opportunity to collaborate with one of the world's largest and most effective associations of women as they work to improve their communities. The arrangement is mutually beneficial. While the League enjoys access to the resources and expertise of the corporate team, the corporation is able to enjoy an opportunity for civic engagement and social responsibility that visibly enhances its business, brand, and reputation.
Your sponsorship helps the JLC fulfill its mission to serve the citizens most in need in Chicago and in return, you gain exposure to a highly-targeted, extraordinary and
an influential group of women who will recognize your support.
We know we cannot fulfill our Mission on our own and that it takes a tightly knit network of businesses, educators, local officials, agencies and volunteers to make a lasting and meaningful change.
---

Interested in becoming a corporate sponsor? Sign up for our events sponsorship newsletter. We will let you know about our upcoming events and sponsorship opportunities. Sign up here. 
We encourage you to reach out to us to discuss a possible partnership. Thank you so much for your support and consideration. Please contact JLC Headquarters if you have any questions.
Population: Learn about Junior League of Chicago's demographics here.